LX Mouldings
LX polystyrene mouldings are suitable for a broad range of applications. It is a cheaper and lighter alternative to stucco mouldings, without the need for anchoring.
Pricelist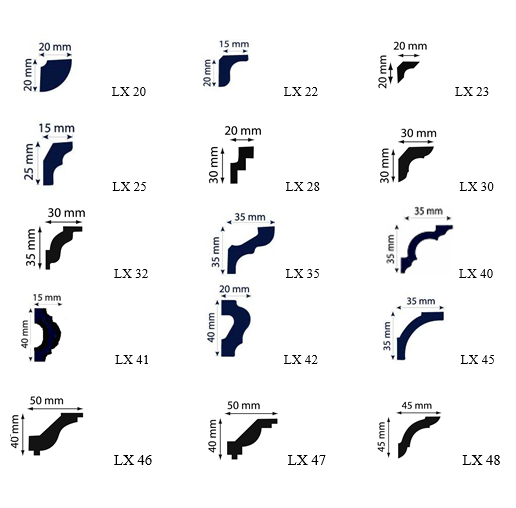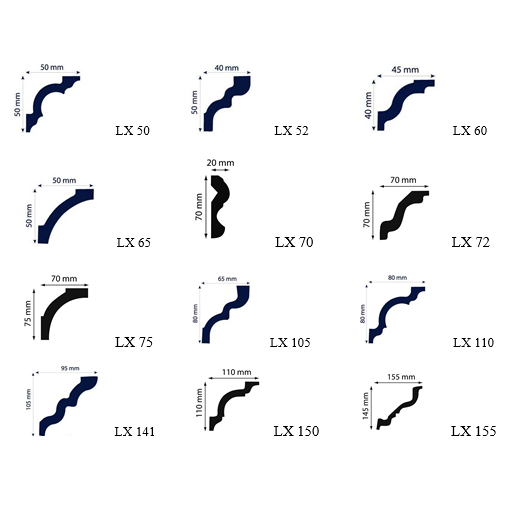 Application Examples
Floor, ceiling and wall mouldings suitable for any interior application.
Hotels, banks, concert halls, entrance halls, conference rooms, receptions, offices, bedrooms, living rooms, bathrooms, toilets, children's rooms, etc.
We Recommend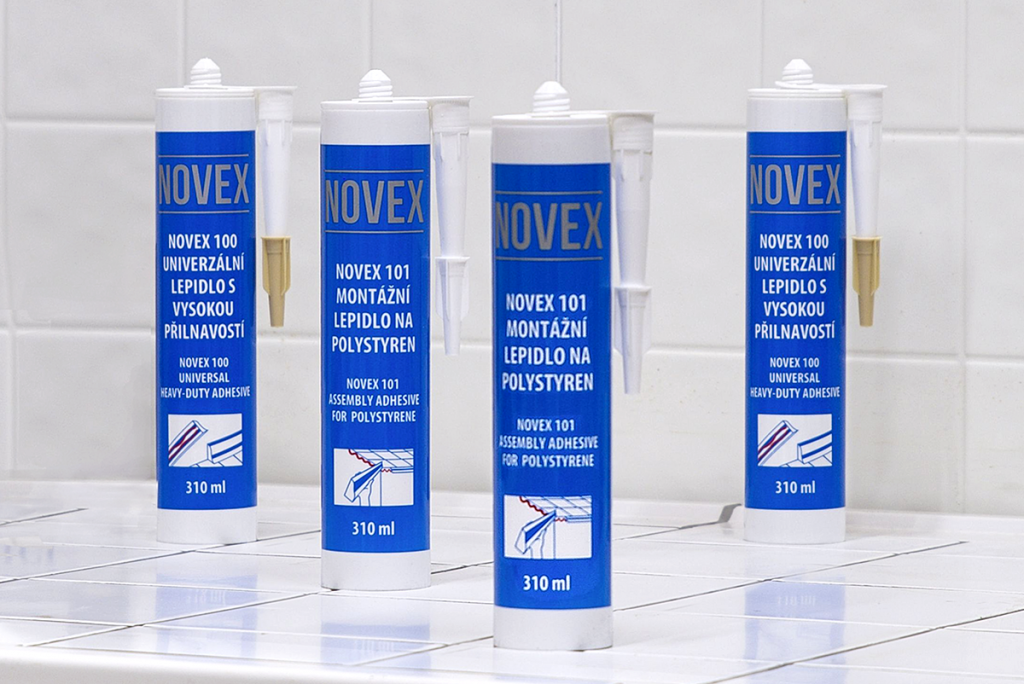 NOVEX Adhesives
To install the mouldings, you can purchase a special adhesive: NOVEX 101 – installation adhesive for polystyrene.
More Information