Decorative Panels ABITIBI
ABITIBI panels are wood-based fiber panels with tile, wood, stone and brick finish, offering a broad range of possible applications in interior remodeling and new projects for both residential and non-residential use. Panels with tile finish are also suitable for the wet bathroom environment. All panels are washable. The panels can be installed by any skilled handyman (it is advisable to choose installers recommended by us for installations in bathrooms). Installation is easy, quick and dust-free.
Catalog
Pricelist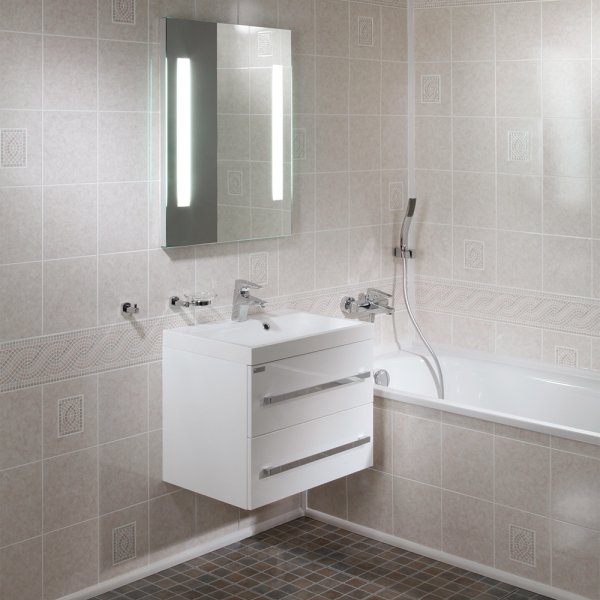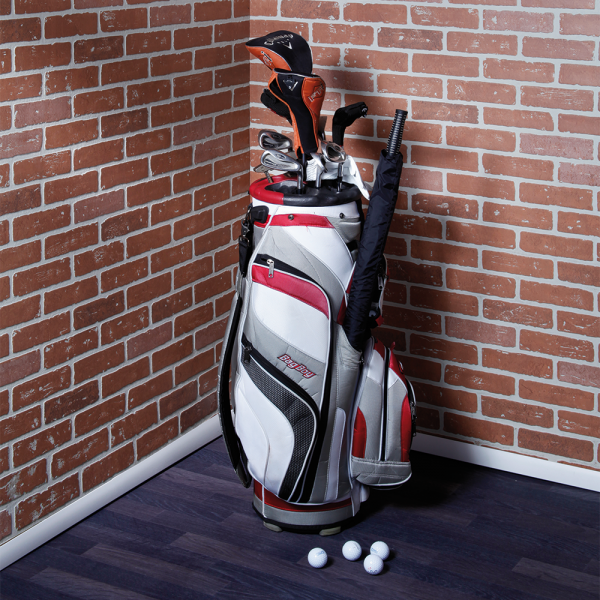 Dimensions
height 244 cm
width 122 cm
thickness 0,4 - 0,6 cm
Application
Panels with tile finish are also suitable for the wet bathroom environment. The panels are installed on plaster coating, bricks, old paneling, wood, Formica, etc.
Natural Materials
Only natural materials are used. No harmful substance is contained.
Application Examples
Reconstruction of sanitary units – Formica bathroom and toilet units. Kitchen tiles. Complete reconstruction is possible within 3 days without having to leave the apartment. Quick and clean installation. kitchen tiles
Reconstruction of bathrooms in brick houses or apartments where ABITIBI panels can be fixed with an adhesive easily, quickly and without the unnecessary removal of the original cladding.
Reconstruction of lofts, attics and cabins.
Reconstruction and installation in new rooms in restaurants, cafés, offices, storage facilities, industrial facilities, and other commercial and non-residential premises.
Design paneling for living rooms, bedrooms, children's rooms or any parts thereof.
Wall and ceiling paneling in hallways, staircases, entrance halls, lobbies and basement rooms.
We recommend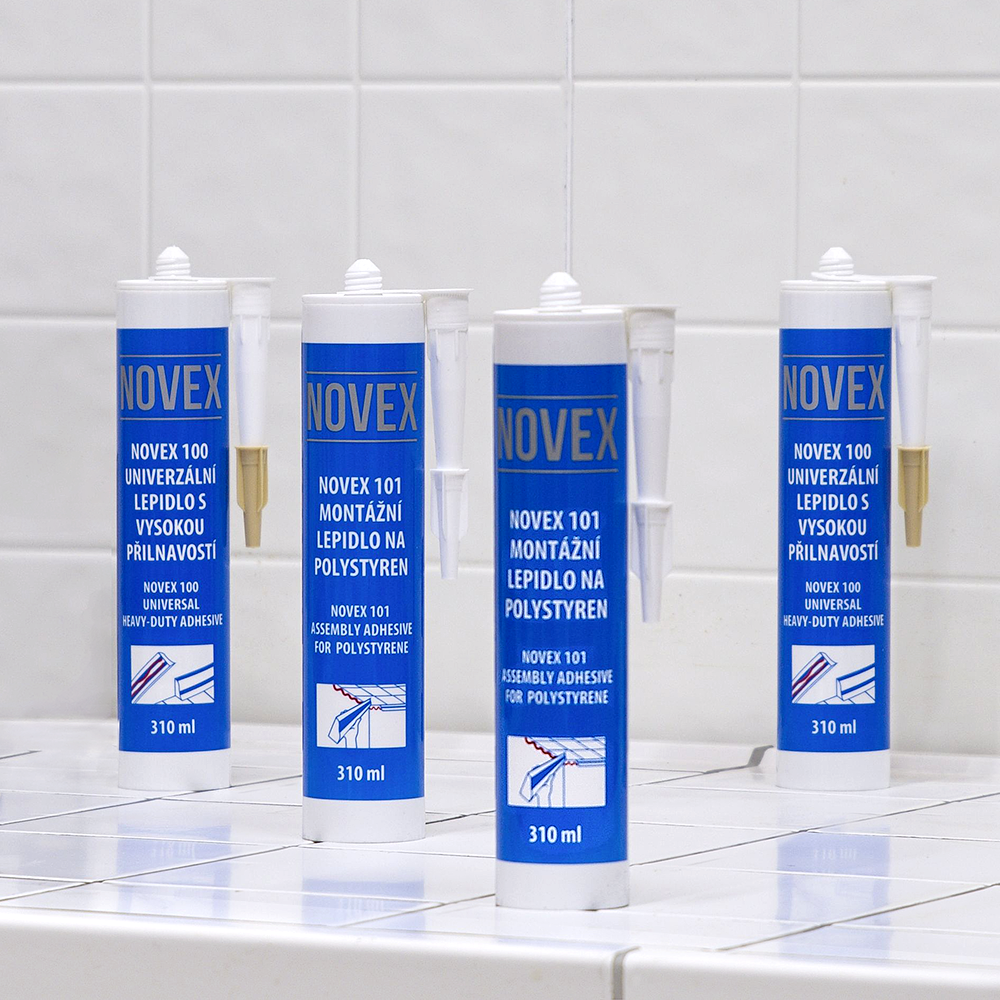 NOVEX adhesives
We provide an adhesive, NOVEX 100, for the installation of ABITIBI panels. It is a universal installation adhesive with high adhesive strength.
More Information
Instructions for Use
When you purchase the panels, check carefully that all of the panels have the same color shade.
Before you start the work, it is necessary to leave the purchased panels in the room where they are to be installed for at least 24 hours. If you install the panels in a wet environment, this period must be extended to 48 hours.
Apply the adhesive to the panel in approximately 6mm wide stripes and let it dry for 4 minutes. Then place the panel and carefully push it to the wall. Always start in the corner. The panels can be easily cut; adjust only the inner edge to ensure that the outer edge is absolutely vertical (read the installation guide carefully).
To adjust the panel, use a jig saw or a circular saw with fine teeth.
Use liquid detergents that contain no coarse particles to prevent damage to the panel surface.